In order to improve the sanitation coverage in india and to put the focus on sanitation, the Prime Minister of India had launched the Swachh Bharat Mission on 2nd October 2014.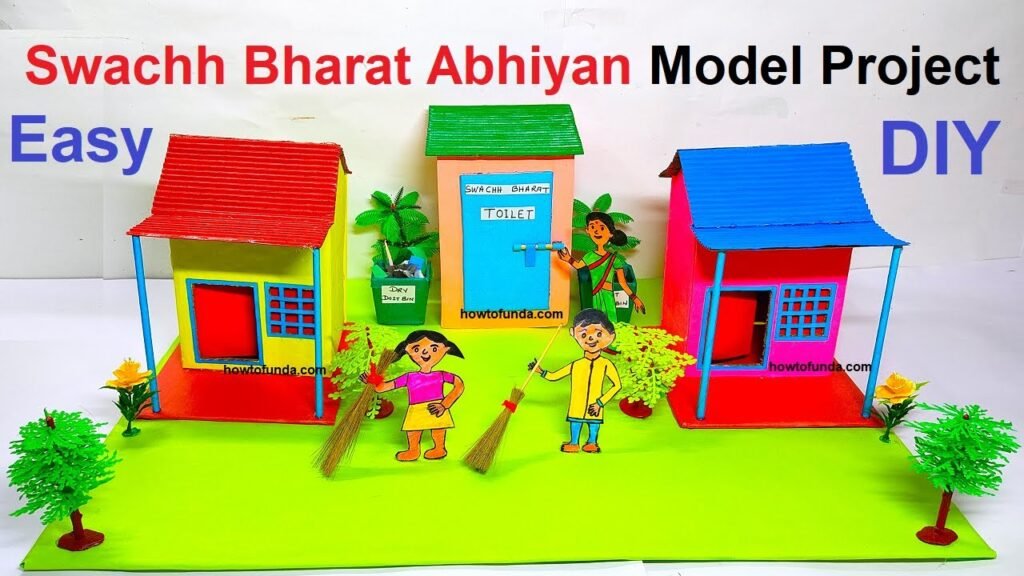 Under this mission, all villages, Gram Panchayats, Districts, States and Union Territories in India declared themselves "open-defecation free" (ODF) by 2 October 2019, the 150th birth anniversary of Mahatma Gandhi, by constructing over 100 million toilets in rural India.
To ensure that the open defecation free behaviors are sustained, no one is left behind, and that solid and liquid waste management facilities are accessible, the Mission is moving towards focus on providing interventions for the safe management of solid and liquid waste in villages.
Swachh Bharat Abhiyan is a nationwide cleanliness campaign in India that aims to improve the cleanliness and sanitation in the country. Here are a few ideas for making a model that illustrates the goals and activities of this campaign:
Step by Step on How To Make The Swachh Bharat Abhiyan Model Project